Excellent People Who Provide a Quality Service. We treasure our Family Spirit – WFC is a great team to belong to; we work hard and have fun along the way!
Steve Hart
Managing Director
Love chocolate, cycling and sailing, hate snakes! Unknown fact: Was the Southwest 400 meter champion at 13..!!
Steve Howle
Director
I have a wife, two girls, two boys and a dog. Enthusiastic but very amateur cricketer, golfer, skier, triathlete and rower. Help run and coach junior rugby and cricket teams in Teignmouth. Enjoy sleeping in my spare time.
Philip Waggett
Director
I'm a mum of two boys which means most of my spare time is taken up with swimming lessons, BJJ classes, going for a walk in the woods, trips to the beach or park and the odd board game. If I do get any time to myself I enjoy catching up with friends or watching a Disney film or terrible rom-com.
Vivian Love
Finance Director
I like all sports, cycling and I'm a loyal follower of Portsmouth FC. I have a keen interest in Nature, History and Travel.
Paul Hurren
Project Director
Outside of work I enjoy spending time with my wife, daughter and two sons. My other pleasures in life are architecture, craft beer, camping, holidays in the sun, city breaks, modern art, red wine, dinning out, baking with the kids, the occasional music festival and a daily run.
Alex Butterfield
Project Director
I have been working for WFC for over 35 years, previously on site, in the joinery factory and Project Management. Time allowing, I try and hack around the golf course – however, that comes well down the list after my family!
Mark Harris
Contracts Director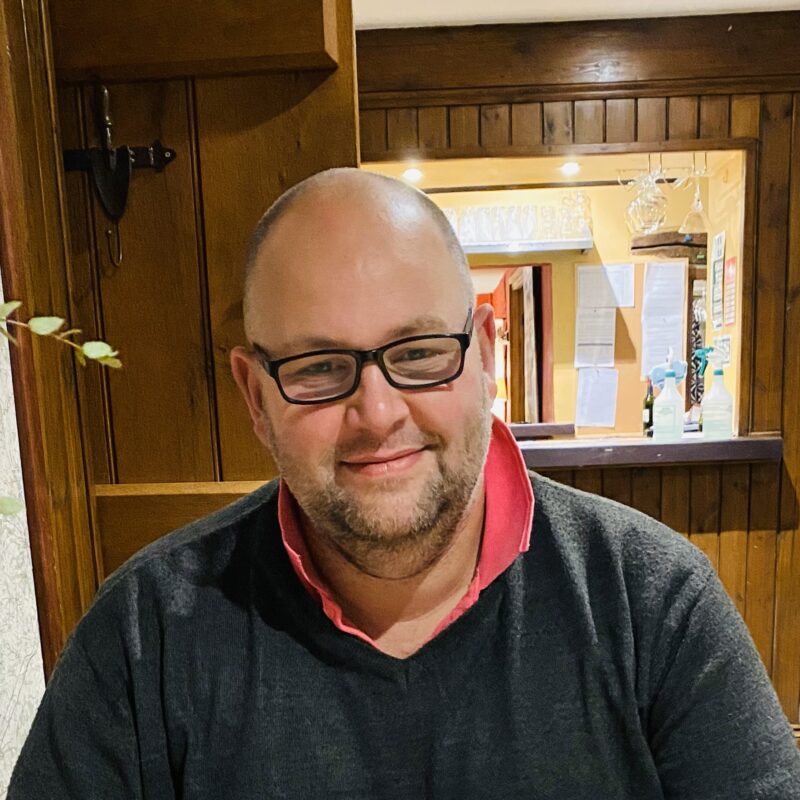 I have a wife and two children and take an active part in the community village life, as trustee for two village charities and a community councillor.
Matt Sidwell
Project Director
Enjoy spending family time enjoying walks and holidays. Enjoy cycling, watching sport especially rugby these days having played rugby, football along with swimming.
Steve Terrill
Supply Chain Manager
Enjoy spending time with my wife and son. Have a passion for music and in a previous life played lead guitar for 15 years however the limelight was too much so now a retired rock star 😊 Enjoy car restoration and burning rubber at the weekends in my mustang. Dislike – mushrooms!
Adam Marshall
Senior Project Manager
When I'm not busy project managing, I enjoy a bit of cycling and spending time with my son. (My Son) takes up 99% of my free time.
Mark Rogers
Senior Project Manager
Family man with two grown up children that will not leave home! Love most sports and still try to play cricket during the summer. Now developed a fascination for gardening!
Mark Coleman
Project Manager
I enjoy spending time with my family and friends. Likes: Outdoor breaks and cruise holidays. Dislikes: Trifle. Unknown fact: I am a world champion Trampolinist.
Russell Stanton
Project Manager
Senior Quantity Surveyor with WFC
Ian Ringrose
Senior Quantity Surveyor
A family man and huge sports fan of all sports but especially football and boxing.  I enjoy spending most of my spare time riding and tinkering with motorbikes and walking my dogs.
Darren England
Senior Quantity Surveyor
Outside of work I enjoy spending time with my wife and Labradoodle, as well as friends and family.
I live for holidays abroad, anywhere with good food, culture, sun, and company will do just nicely.
Follower of most sports (apart from golf), and an avid Manchester-United fan. I am also a keen photographer.
Dislikes: Liverpool F.C & eggs.
Will Baskerville-Hicks
Quantity Surveyor
Huge sports enthusiast with football taking priority over most things. I Like Food, drink and the outdoors. My Dislikes are traffic, British weather and Plymouth Argyle.
Ben Stuart
Quantity Surveyor
I enjoy most sports (watching these days) especially Football, Rugby & Cricket. Avid Torquay United supporter who enjoys travelling and a good pun.
Nick Simner
Estimator
I'm a very keen cyclist, both on and off road: quick spins with friends or with clubs, plus Endurance events.  Likes: Obviously bikes and bike maintenance, dogs, horses and technology/IT when it works. Dislikes: technology/IT when it doesn't work…  Unknown fact: I represented the UK in several E-Sports leagues.
Nick Roach
Estimator
An architect, ARB RIBA, with a love of good design.
I live on the Essex coast with my wife and two girls.
In my spare time I enjoy playing instruments, cooking, travel and gardening.
Obsessed with stripy lawns and wisteria.
Nick Caulkett
Design Manager
Family man, wife, 2 boys and a black lab! I Like all types of music and sport; Listen to the blues and support the blues!! My Unknown fact is I previously attempted to play the piano & drums and have now downsized to the blues harmonica!
Mark Bond
Human Resources Manager
When not working at WFC love spending time with family, friends and my dogs. I have also been known to do some crazy things for charity and always looking for my next challenge."
Darren Owen
Finance Assistant
I enjoy cooking and travelling as much as possible. In my spare time I like to swim and carry out DIY projects. My unknown fact is I held a Fork Lift Truck Licence and came second in the borough for Shot-Put at school.
Helen Hales-Owen
PA to Directors
In my spare time I enjoy going to concerts and festivals, spontaneous weekends away and a bit of retail therapy. Dislike seafood, heights and horror movies. Unknown fact: I studied animal management and wanted to be a Zookeeper!
Freya Little
Projects Co-ordinator
I enjoy spending my spare time with my family, walking our 5 dogs and being outdoors. My hobbies include going to the gym and horse riding. Unknown fact is I played Water Polo for Great Britain in three European Championships.
Laura Shears
Commercial Assistant
I love living by the sea, sailing, music, walking our dogs on the beach or the moors on a bright, blustery day, and spending ever less time with our children who are nearly flown.
Susie Hall
Marketing Administrator